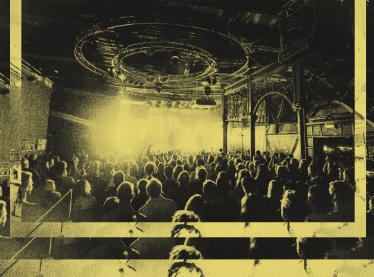 Listings and Tickets
See Tickets now offers an ethical and convenient way to re-sell tickets, enabling fans to sell and buy spare tickets, safely and securely, at the price they paid or less.
To sell your spare ticket on Fan-to-Fan Marketplace, you must have purchased through Seetickets.com (or one of our partner sites) and that ticket must be linked to your See User Account.
Visit your Resales area
Click the Resales tab in your account to list your tickets.
Sell your tickets
How much does it cost?
It is completely free to list and sell tickets on Fan-to-Fan Marketplace.
See Tickets will add a 10% resale fee on the list price (not including the delivery fee).
When do I get paid?
When placing a ticket for resale, you will be prompted to add the debit card you wish monies to be transferred to. Once a ticket is sold successfully through Fan-to-Fan Marketplace, See Tickets will send payment five days after the event.
When resales are available for an event, there will be a link from the main event page to the resale listings.
Once you have found what you are looking for, select the tickets and choose from one of the following delivery options:
1st Class - £2.50
Special Delivery - £6.50
Email for Print at Home - £0.00
Digital Ticket (via wallet app) - £0.00
View ticket listings
I have a problem and need to speak to someone
We are here to help. One of the many great aspects of buying through See Tickets Fan-to-Fan Marketplace is that we are always available.
Please contact fantofan@seetickets.com if you need help selling or buying tickets through Fan-to-Fan Marketplace or contact us via Live Chat or send us a direct message on social media.